Doctors and Advanced Nurse Practitioner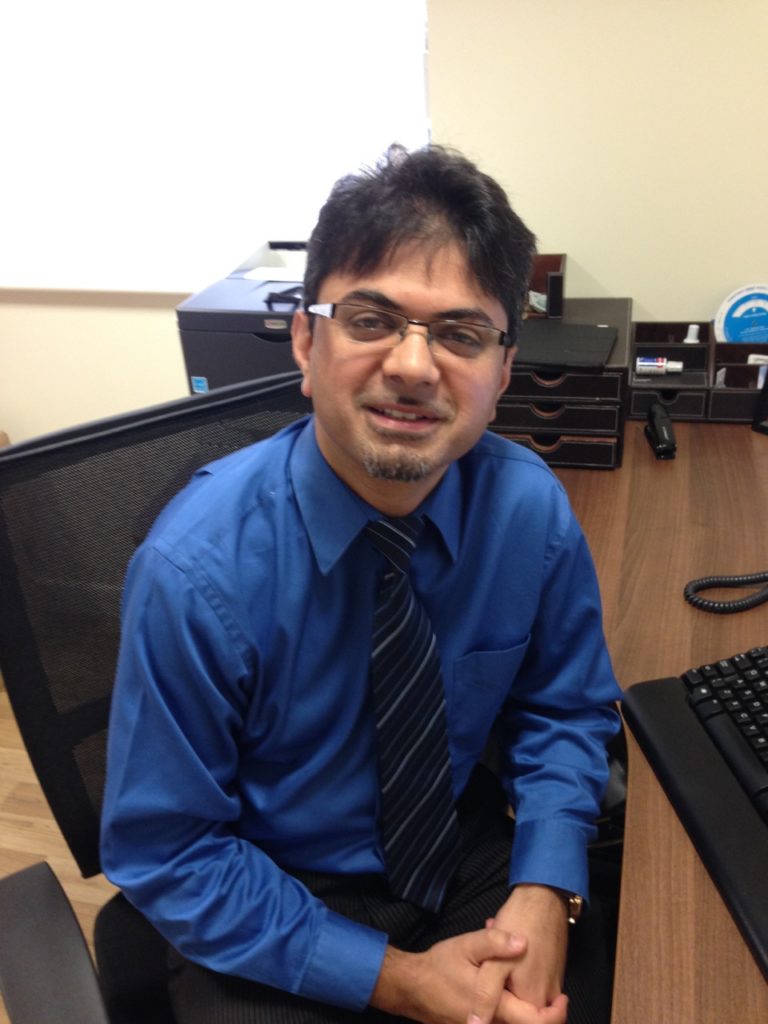 Dr. Aziz Ahmad Hafiz (MBBS, MRCGP)

GP
Dr. Aziz Hafiz qualified with MBBS 1999 London MRCGP and joined the practice in January 2007. Dr Hafiz is responsible for the training of GP trainees and students from Leeds University. Dr Hafiz undertakes basic minor surgery at the practice and is practice lead for practice based commissioning, finance and GP education and training. Dr Hafiz's special interests are in palliative care, elderly care and GP education. Dr Hafiz also speaks Urdu. Dr Hafiz works 5 sessions per week, usually on Mon, Tues and Thurs.
Dr. Niall Cahill

GP
Dr. Niall Cahill completed his GP training in 2019 and currently works 6 sessions per week, usually on Wednesday, Thursday and Friday.
Dr. Emma Graves

GP
Dr. Emma Graves currently works 5 sessions per week for the Practice. Usually on a Monday, Tuesday and a Wednesday.
Sister Sandra Smith

GP
Sister Sandra Smith our Advanced Nurse Practitioner currently works 4 days per week for the Practice on Mondays Tuesdays, Wednesdays and Fridays.
Practice Nurses and Health Care Assistants
Catherine Kniveton

Practice Nurse
Catherine is our Practice Nurse and undertakes our Chronic Disease Management Clinics (Diabetes, Hypertension, & Asthma), Immunisations, and Travel Vaccinations, Smears and New Patient Health Checks.
Vanessa Bradley

Health Care Assistant (HCA)
Vanessa Bradley is our HCA and undertakes the phlebotomy clinic as well as assisting with various HCA responsibilities.
Clinical Pharmacist
Rukhsana Shaheen

Clinical Pharmacist
Rukhsana Shaheen joined the Practice in December 2020 as Clinical Pharmacist. She qualified as a Pharmacist in 2003 and has worked in Community Pharmacy prior to joining Primary Care. Rukhsana undertakes repeat prescription authorisation and issue, checks essential monitoring is up to date and carries out Structured Medication Reviews for patients who are on long term conditions that take multiple medications. Rukhsana is also involved in monthly audits of patients taking high risk medicines. She deals with a range of medicine-related queries from GPs, patients and other members of the MDT team.
Bingley Office Staff
Angeline Nicholson

Practice Manager
Mrs. Angeline Nicholson qualified with a BA (Hons) in Business Studies in 2000 and became a member of the Chartered Institute of Personnel and Development in 2003. She joined the practice in 2007. She is responsible for managing finances, human resources, practice-based commissioning, building management, statistical reporting any administrative or non-medical problems, and the smooth running of the practice. She is available to discuss provision of services, suggestions or complaints.
---
Reception Staff
Sue, Hannah, Gillian, Bev & Liz are all here to make your experience of visiting and ringing the practice as smooth and trouble free as possible.
Sue Crowther

Data Administrator
Michelle Eastwood

Data Administrator
Gillian Czaijka

Receptionist
Hannah Edmondson

Receptionist
Beverley Stockdale

Receptionist
Additional Staff
District Nurses
The District Nurse Team works closely with the doctors and the rest of the primary care team.
Tel: 01274 221221
---
Midwife
A midwife from the Bingley Team is in attendance on Thursday afternoon providing antenatal care.
Tel: 01535 292411 or 01535 292412
---
Health Visitors
The Health Visitors are closely involved in health care for families, mothers and children.
Tel: 01274 221223